Where we work
Asia
In Asia, DRC is present in Afghanistan, Bangladesh, and Myanmar. Among the activities implemented here, is the direct delivery of humanitarian assistance targeting people affected by conflict and displacement - meaning both the displaced individuals and families as well as the communities hosting them.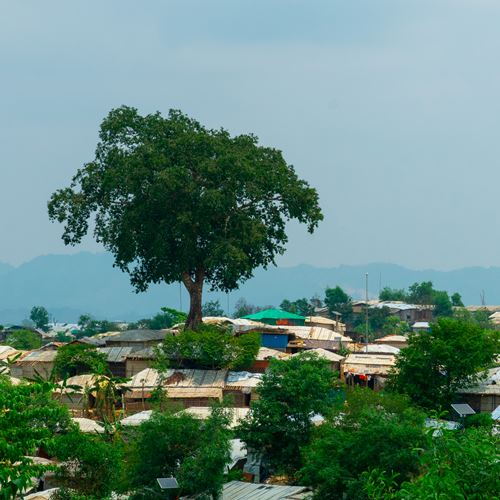 DRC delivers direct humanitarian assistance in displacement and host communities through the country offices. Activities are implemented through all five DRC core sector - and includes Protection, Economic Recovery, Humanitarian Disarmament & Peacebuilding, Shelter & Settlements, and Camp Coordination & Camp Management sector - as well as Water, Sanitation & Hygiene (WASH).
DRC's Regional Office for Asia and Europe is temporarily based in Dhaka, Bangladesh while awaiting registration in Thailand, and hosts the Asia Displacement Solutions Platform (ADSP) as well as the Mixed Migration Centre (MMC).
In addition to its country operations, DRC in Asia leads regional initiatives, including the 'Protecting Refugees in Asia' (PRiA) project, which is a three-year ECHO-funded initiative launched mid-2021 to address protection risks and needs of refugees in Southeast Asia.
The initiative combines evidence-based research, programmatic and advocacy expertise to inform integrated regional protection responses in support of not least Rohingya refugees as the world's largest stateless population. Across all levels of DRC's operations in Asia, DRC is increasingly integrating climate-adaptive programming, partially guided by its recent research initiative in collaboration with the Stockholm Environment Institute (SEI).
Country operations in Asia
Read more about regional projects
Contact

Gerry
Garvey
Executive Director Asia and Europe